Loans Warehouse launches secured lender Clearly Loans
Mon, July 01, 2013
Today see's the launch of a new secured loan lender, Clearly Loans.
The second charge lender will offer loans from £5,000 to £30,000 to customers in England, Scotland & Wales with mild adverse credit up to 85% LTV.
Clearly Loans Co-founders and Directors are Sam Busfield & Matt Tristram, Directors of award winning secured loan master broker Loans Warehouse and former investment banker Garry Monaghan.
Matt and Sam have hit the press a lot over the past few years through their work raising the profile of the secured loan industry and the lender is the natural progression. Garry brings with him over twenty four year's experience in investment banking, most recently as the European Head of Flow Rates Trading at BNP Paribas.
Matt Tristram, Director and Co-Founder of Clearly Loans told us "Garry approached us early last year with a desire to lend and over the past year we've worked hard at designing a product that offers something unique to the secured loan market. All products are available on variable or fixed rates with a maximum LTV of 85%, which takes us above the majority of the existing lenders in the market.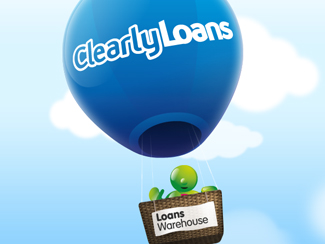 We will focus on customers recent credit activity and we won't punish borrowers for historic adverse over 24 months or under £300. We will also lend up to 75% LTV on ex-council flats in England, Wales & Scotland which is market leading."
"We have funding secured for the next two years and will be seeking further investment in due course but for today we're looking forward to writing our first secured loan with Clearly Loans"
Garry Monaghan added "I was attracted to the secured loans market because it offers attractive returns for investors but at rates that also make economic sense for borrowers. The market has a solid reputation and it is large enough to enable us to build a good size lending business."
The product is available exclusively through Loans Warehouse and the full product guide can be viewed at www.loanswarehouse.co.uk/broker
Competition

COMING SOON...simply by writing a good question and posting it to our experts.
Weekly Poll
How many credit cards do you have

Share your thoughts and experiences on financial matters with us on Facebook, we'd love to hear from you.