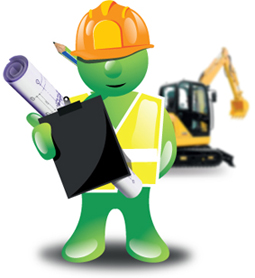 Bridging Loans
Short term Bridging Loans from £25,000 to £25,000,000
Looking to build a property, complete a purchase of a new home when a chain has been broken, extend a lease or purchase a property at auction? A bridging loan could be arranged in as little at 48 hours for these or many other purposes when traditional lending sources simply can't help.

Why not call our specialist bridging team today, we can arrange your loan over anything from 1 to 24 months for almost any purpose.
Our loans are available to private individuals and limited companies and can be secured on a residential, semi-commercial and commercial property or land - it doesn't matter what the construction is or the condition, type or use of the property - we can help.

Apply now Get a fast decision on your application.

Representative Example: (based on an interest only regulated bridging loan): If you borrow £202,000 over 1 year at a rate of 8.55% fixed for the term, you will pay 12 instalments of £1467.75 per month and a total amount payable of £219,613. This includes repayment of the net loan, interest of £13,613, a broker fee of £0.00 and a lender fee of £4000. The overall cost for comparison is 11.1% APRC
The bridging loans we arrange directly are not regulated by the Financial Conduct Authority.
To apply by phone call 01923 678 870 (8am - 7pm Mon to Fri, 9am - 12pm Sat.)
Building a property on a piece of land

Ever fancied having your own grand design, we can help get you started.

Raising money for a business venture

Generating capital for business acquisitions, stock purchase, etc.

Refinance of existing bridging loan

Do you have a bridging loan coming to the end of its term but you're not quite ready? We can help.

Altering a property structurally or cosmetically

Where a new arrival means you need an extra bedroom or you simply want to change the layout of your house.

Buying a property at auction

Bridging finance is especially useful for purchase at auction or if the property is to be developed and sold on within a short period.

Property not habitable

Do you have a mortgage agreed once a property is habitable, for example, no kitchen or bathroom? We can bridge the gap.

Purchasing a property

For your purchase of a new property when the current property is not yet sold or you've had a break in a chain.

Payment of a tax bill

These can often creep up on us and sometimes you need a bit of help in the short term.

Completing an existing property project

Have you started to build a property but your existing finances have fallen short?
Please ensure you have read and understood all information before applying.
To ask a question or apply
01923 678 8708am - 7pm Mon to Fri, 9am - 4pm Sat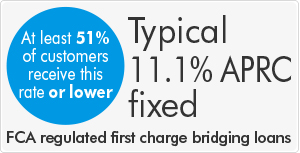 Nikki has gone above and beyond my expectations on her service levels and I would have no hesitation in recommending your company.

Debbie, Ashton-Under-Lyne

Just wanted to drop you a quick line to say thank you for all your help securing the loan we requested. Throughout the process you acted professionally but seemed to care and helped us through each stage.

Kevin, Portsmouth

Thank you so much for your help recently in sorting a loan out on our behalf. You we're really helpful, have a loverly manner which put us at ease, were very very efficient and made the whole process really simple. You are a credit to your company.

Steve & Caroline, Rugby